MISSION
To provide and set up training and re-training services, maritime training programs / upgrading courses that promote safety and security awareness, professionalism and integrity among seafarers and strictly comply with the requirements of the 1978 STCW Convention as amended, other local and international regulatory bodies particularly on training and assessment, quality standards and certification of seafarers and committed to maintain the highest standards of quality of training in the conduct of training and assessment activities that will help uplift the promotion of safety of life and property at sea, the safeguarding and protection of the maritime environment..
VISION
To become the premier provider of quality world-class maritime training, exceeding international standards employing the latest methods and techniques in training.
MAIN QUALITY POLICY
QUALITY is the basic principle for SOUTHERN INSTITUTE OF MARITIME STUDIES.
We depend on our customers. We will therefore focus on ensuring that their current and future needs are understood and communicated at all relevant levels and functions by providing innovative training service in compliance with the requirements of the STCW'95 as amended the Maritime training Council, and other national and international requirements.

Our top management aims to establish unity of purpose, factual approach to decision making and direction of our organization, create and maintain the internal environment in which people can be come fully involved in achieving the organization's objectives. Our full involvement is essential and enables our abilities to be developed and explored for the betterment of everybody. We are interdependent with our suppliers and thus creating a mutually beneficial relationship with them.

We identify, understand and manage a system of interrelated processes for the effectiveness and efficiency of the organization for continual improvement.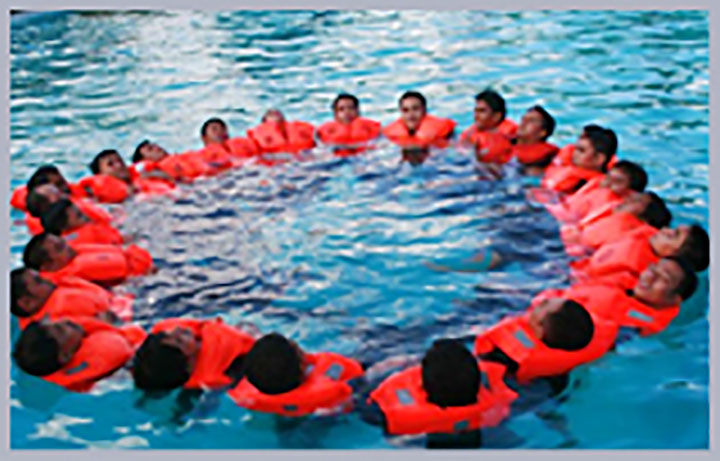 "You Add Value to Your Training, We Add Training to Your Value"